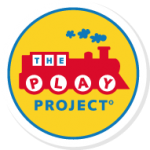 Family Information Night
PLAY Autism Intervention
An evidence-based early intensive intervention program
Come join other parents and caregivers to learn about PLAY Autism Intervention at Children's Therapy Corner! Information nights will be held at each location Spring, 2018.
PLAY Autism Intervention is an evidence-based, intensive early intervention program for children 18 months through 6 years of age with autism. This program is parent-implemented, meaning that parents/caregivers learn skills that support the social-emotional growth of the child through everyday interactions. It is 1:1 and intensive (15-20 hours a week) and addresses the core areas of challenge for children with autism – social interaction and social communication – using a relationship-based, developmental approach.
Topics discussed include what is a developmental and relationship-based intervention, why it is important and how it impacts a child's growth. Learn more about the program, who are PLAY Project Consultants and watch video clips of PLAY in action. We'll outline the 7 Circles of PLAY Autism Intervention and will talk about how interventions including therapies, behavioral and developmental work together to compliment eachother. Regardless of whether a child is developing the ability to share attention and engage or are becoming social and logical thinkers, this program focuses on social emotional and functional development through engaging interactions an PLAY!
Children's Therapy Corner is licensed by The PLAY Project™ to provide this program. The PLAY Project was founded by Richard Solomon, MD, A Developmental and Behavioral Pediatrician with over 20 years of experience working with children with autism and their families.
Information nights will be held on the following dates:
Traverse City: Wednesday March 21st 7:30 – 8:30
Midland: Wednesday, April 18th 7:30 – 8:30
Lansing: Wednesday, May – Date to be determined