Children's Therapy Corner is pleased to announce that a large majority of our therapeutic team have received their vaccinations to continue in our efforts of creating a safe environment for all.
We are continuing to monitor all CDC, State and local health department guidelines for updates.  Our lobbies will remain closed at this time but will continue to update you with any changes.
Please review the updated Family Screener Tool in the Resource area.
Family Screening Poster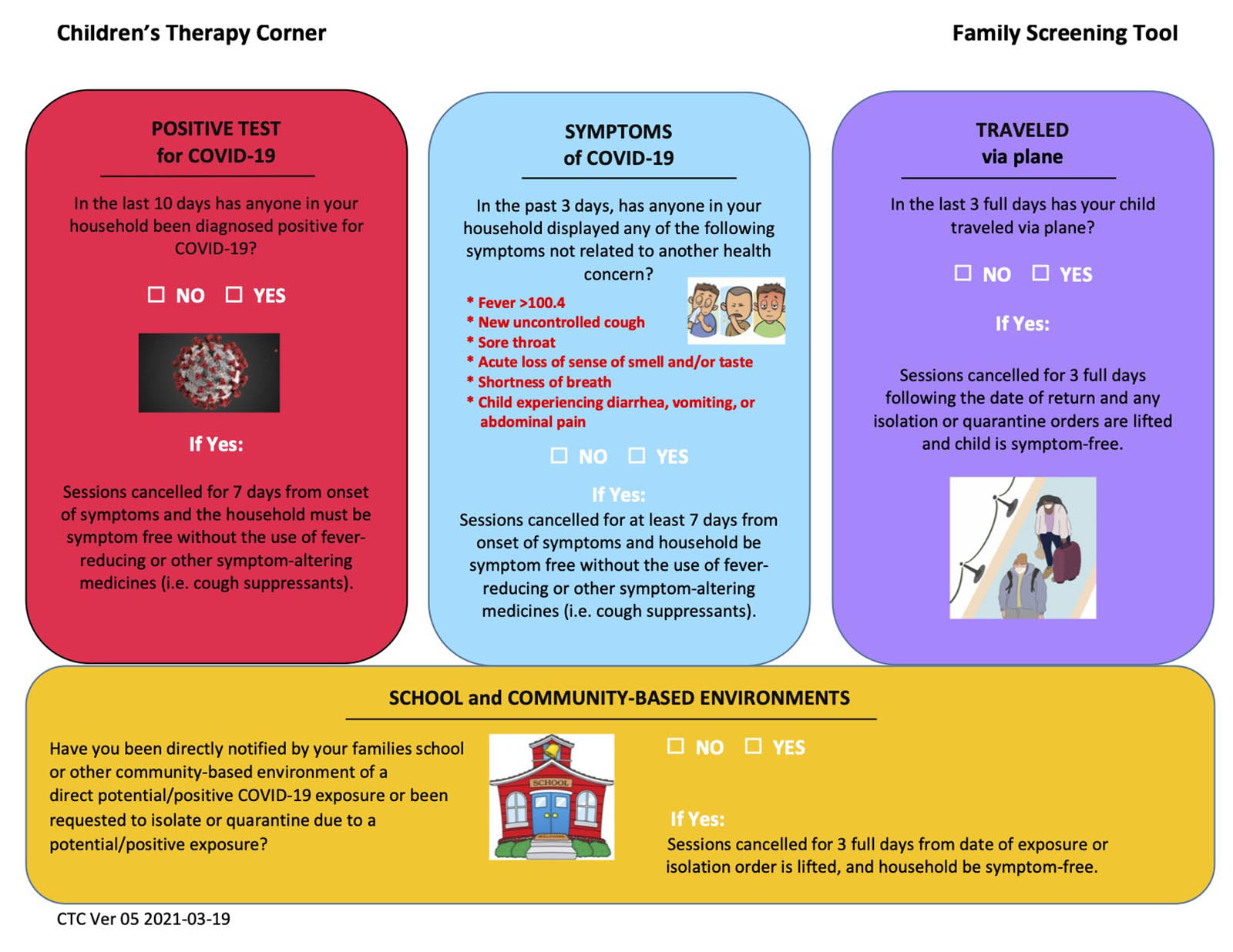 We know that all of this is extremely demanding, and we want you to know that as you navigate those issues, we are still here, still working within our clinics, and still wanting to help you and your child. We will work with you to develop the best schedule for your child at CTC.  Things may change, and we are all need to be flexible, and adapt.  Let's work together and we will get through this.