If you are seeking therapeutic services this summer for your child, we want to share with you the opportunities at Children's Therapy Corner.
Our teams in all of our locations, Midland, Traverse City and Okemos, are committed to providing quality therapeutic services to children with an array of needs. We provide . . .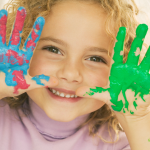 Speech-language Therapy to address communication needs for understanding and using language, articulation, augmentative communication and feeding difficulties.
Occupational Therapy can address fine motor, visual, perceptual, and coordination skills as well as sensory integration and general self care skills.
Physical Therapy can address gross motor skills, and coordination, core strength.
Music Therapy is offered in our Traverse City and Okemos locations to address non-musical goals such as physical, emotional, cognitive, language and social needs through the use of music.
Therapy is provided in a child-oriented atmosphere and includes parent input and support. Our team is devoted to working with children and we have experience across numerous diagnoses.
Summer only therapy is provided from June 18th through August 24th. 
If you are interested in these services, please contact us to set-up a 30-minute consultation appointment to discuss your concerns and your child's needs.  Your child is not a part of this initial meeting. Summer therapy spaces are limited.
What do I need to know to get started?
If you would like to work from your child's current IEP from the 2017-2018 school year or goals and objectives from another facility, we would be able to review the goals listed and quote a private pay rate for the summer programming.
If you would like CTC to work with your insurance company, an evaluation would be scheduled after the initial consultation.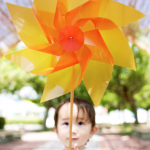 Contact your local office before May 18th to set-up an appointment.