Research shows that early intervention is integral for children diagnosed with Autism Spectrum Disorder. One of the ways Children's Therapy Corner provides early intervention programs is through The Sandbox.

 Comprised of one on one direct instruction and small group environments- your child will be in good hands as they work toward their goals with ABA instructors as well as other in-house disciplines.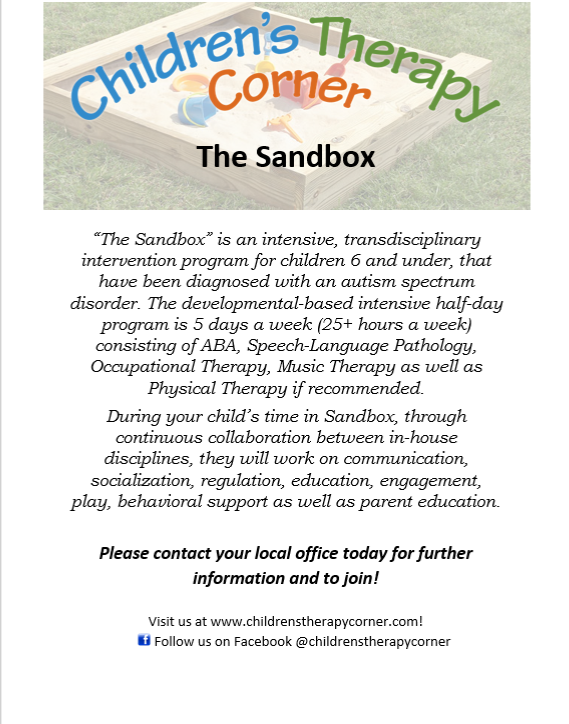 Please contact your local office today for further information and to join us!
Contact Numbers:
Midland- 989-835-6333
Greater Lansing- 517-706-0421
Traverse City- 231-929-2354